In today's fast-paced world, processed foods and sugary treats are everywhere. However, overconsumption of sugar not only leads to weight gain but also poses more severe metabolic issues. Recognizing this,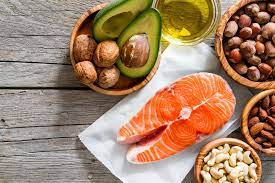 A low carb diet is a dietary approach that focuses on reducing the intake of carbohydrates while increasing the consumption of proteins and healthy fats. The main goal of a
The recipe I am providing today is grain and gluten free. If you are unable to consume almond flour– I suspect that another nut or seed flour will work in its place.
I don't believe in those extremely silly short term healthy eating plans. They annoy me to be perfectly honest. I believe in healthy eating year round. You see, by following
Did you know that eggplant is actually a berry? Weird huh? I sliced this unusual berry super thin and used it in lieu of lasagna noodles.  Which believe it or
Get the latest creative news from Health Daddy about health and fitness.