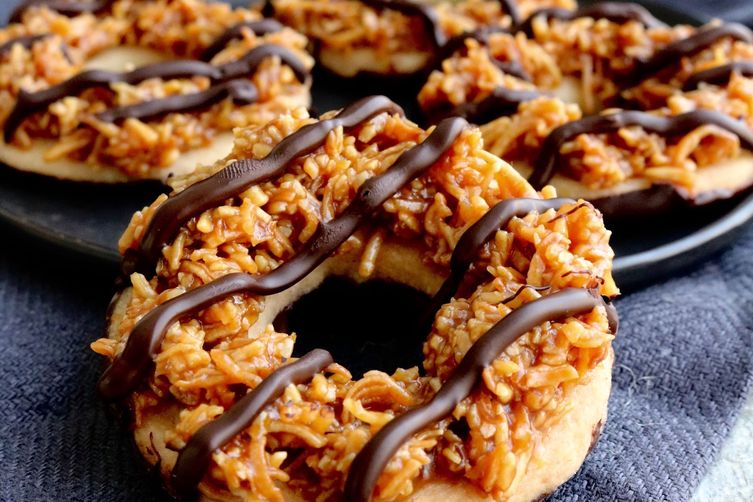 The recipe I am providing today is grain and gluten free.
If you are unable to consume almond flour– I suspect that another nut or seed flour will work in its place. I also have heard great things about the Bob's Red Mill Shortbread mix which is grain based.
While I haven't tried it- you may be able to use it or another favorite shortbread recipe instead. Whatever you decide to use, please let us know in the comments below so I can maybe include your tips in this recipe.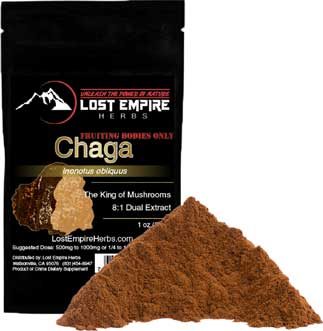 Looking to avoid sugar?
Sorry guys.. I have failed you slightly on this front. I have yet to figure out how to make caramel without sugar.
One day I might.
For now, I can offer you the use of Palm Sugar as low glycemic option. It will work both in the crust recipe and to make the caramel sauce.
I do not suggest using xylitol in this recipe. It will make the crust too soft and I can't image it will do anything pretty in the caramel sauce.
Also read: Sugar Addition […and How To Break It!]
Need to avoid Corn?
I called for baking powder in this recipe- with the corn free'ers in mind.
Make sure you buy a brand that is safe for you! In the Caramel sauce use either real butter or Coconut Oil, and instead of using Vanilla Extract (unless you have some homemade) use 1 TBS of water instead in the crust. Obviously, your going to want to avoid using Corn Syrup in the caramel too.
(Side note: I LOVE Garden of life Coconut Oil.. its the best stuff around.)
Need to avoid Dairy?
In both the Caramel and Crust use either Earth Balance Butter OR Coconut Oil. For the chocolate I highly recommend the brand Enjoy Life.
Again, please let me know in the comments below what works best for you so I can pass it along.
There will be extra Caramel. 
This recipe yields about double of what you will need. So you have two options. Either double the cookie recipe. OR save the caramel for other fun uses.
To do this tuck a sheet of parchment in a 9 x 5 bread pan. Pour the leftover hot caramel into the prepared pan and put it in the fridge to set. Once solid- it can be sliced & wrapped up into individual candies or melted again to use on top of another baked good.
Feeling intimated by the Caramel or want to simplify the recipe further? 
First of all, the caramel is easy, anyone can do it.
I promise.
But if you really just don't want to be bothered with it, try drizzling the tops of the cookies with Honey instead (and then topping with coconut and chocolate of course!)
It won't taste as good but it'll be healthier, won't it?
Preparing your sugar is important.
If you select a grainy sugar (like Sucanat or Palm) I really recommend you take the time to run it through a coffee grinder or blender to powder it before using it in the crust.
It just works so much better that way.
This extra step is not needed if you are using Cane Sugar. Just Sucanat or Palm I have found to be extra course. None of this extra powdering treatment is needed for the caramel as its all going to melt anyways.
Gluten Free Samoa Cookies Recipe
Crust:
2 Cups Blanched Almond Flour (I love Nuts.com)
1 Tbs Tapioca (Arrowroot or Potato Starch)
3 Tbs Butter (Ghee, Earth Balance or Coconut Oil)
1/3 Cup Granulated Sugar (see note above)
1/8 Tsp Salt
1/4 Tsp. Baking Soda
1 Tbs Vanilla Extract or Water
1 Tbs Applesauce
Caramel:
3/4 Cup Butter/ Earth Balance/ or Coconut Oil.
1 1/4 Cup " Brown Sugar" (note: this can be regular brown sugar or Sucanat or Palm Sugar)
1/4 Cup Liquid Sugar (Agave, Coconut Nectar, Brown Rice Syrup, or Corn Syrup)
6 oz half a can of heavy Coconut Milk (MimicCream or regular heavy cream also work)
1/2 Tsp Salt.
Topping:
Chocolate Chips (melted in microwave)
Toasted Unsweetened Coconut Flakes. (toast in oven in pan at 350, 5-8 minutes)
Preheat oven to 350 degrees. Make the shortbread crust. In a food processor (or by hand) combine all of the crust ingredients. The dough should hold together. Roll the dough out between 2 sheets of parchment paper to about 1/4 inch thick. Cut into rings or circles (see note above) Cut out the dough soon after you make it, as it sits out it will begin to feel oily and it won't hold together quite as well.
Carefully place the cut-out cookies on a parchment covered baking sheet and bake 10-12 minutes. Keep a careful watch on them the last few minutes to avoid burning. (note: cookies will come out soft and somewhat chewy- they will gain their shortbread texture as they cool!)
Remove from oven. While they are cooling, make the caramel.
Combine all of the Caramel ingredients in a heavy bottomed sauce pan and bring to a gentle boil. Using a candy thermometer keep track of the temperature. Remove the caramel from heat once it reaches 248 degrees.
Spoon the hot caramel onto the cookies (you will only need about a Tbs or less per cookies) Sprinkle the toasted coconut flakes on top of the hot caramel before it cools.
Melt chocolate chips in your microwave (stirring every 30 seconds until smooth). Dip the bottom of each cookie into the melted chocolate. Place the cookies on a sheet of clean parchment paper. Drizzle the tops with some more chocolate to give the Samoa's their classic look.
Set aside and let the chocolate set. (In a hurry to try one? Place them in the fridge or freezer for a few minutes).
Recipe yields 18-20 cookies. They can be stored at room temperature or frozen.
I personally think Samoas look extra fancy without their centers cut out! Hope you enjoy these!
Please Note
Due to the fact that this is a shortbread cookie crust- it is on the crumbly side.
I found that it was a little bit difficult to cut out each cookie and then also cut out the inner circle. That was- until I tried using my awesome donut cutter!
This tool cost me maybe $9 at a local cooking store in my area- it made the cutting-out process a dream. If you don't want to bother sourcing this tool or something similar- you can just cut the cookies into circles (or another fun shape).
They will still turn out really gorgeous!
I really enjoyed this recipe inspired by gluten-free Girl Scouts samoa cookies. What do you think?